DECORATIVE OUTDOOR METAL PRIVACY SCREENS
It is hard to enjoy your garden, pool or backyard if strangers or neigbors are able to see what you are doing. Our laser-cut metal privacy screens are an aesthetic and durable way to give privacy to decks, patios, balconies, verandahs, gardens and backyards without compromising on style.
What Makes Our Decorative Privacy Screens Unique?
At Be Metal Be, we believe that your space is an extension of your unique personality. Each element, from the color scheme to the furniture, reflects your individuality.
With that thought, we give each of our screen's distinct personalities. Our special outdoor privacy screens, or Natural Screens™ as we call them, are made to undergo varying levels of rusting. The process gives each privacy screen a unique combination of color and texture.
Style The Outdoors with Our 'Organic' Metal Privacy Screens
Our beautiful decorative screens are given a protective coating to slow down the rusting process. When exposed to the elements, the steel continues to rust gradually, giving it an 'organic' look which is a popular trend amongst interior designers and customers.
For a contemporary look, you can prevent or further slow the rusting process by periodically* treating your screen with a suitable sealant such as Penetrol®/Owatrol Oil®or a protective lacquer for metal.
Check out our huge range of decorative outdoor privacy screen designs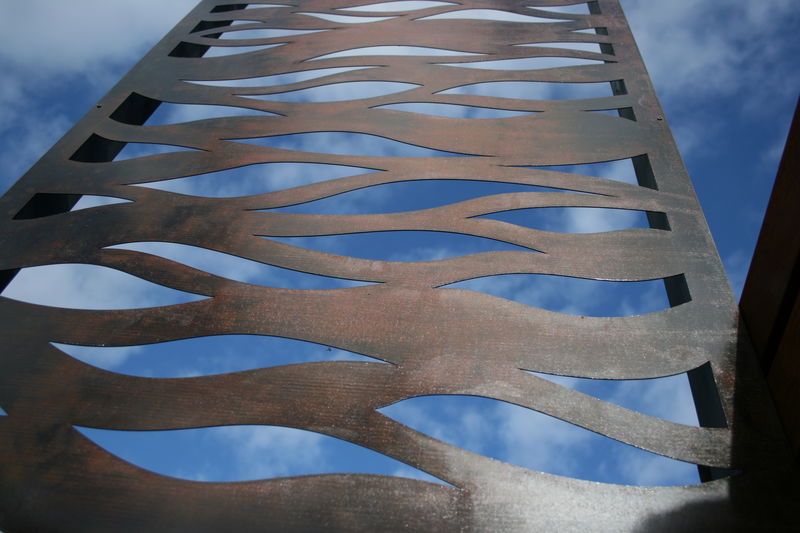 *subject to climatic conditions and desired level of rust.